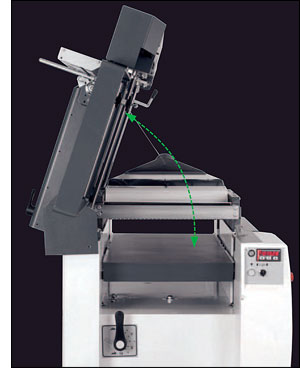 Solidly constructed machines ideal for general workshop use with a choice of working widths.
Motorised adjustment of the thicknessing table coupled with fast setting of the rear surfacing table make the use and set up quick and accurate. The planner fence is inclinable to 45˚ and runs on roller bearings making lateral adjustment effortless.
Quick changeover takes just a few seconds to move from surface planing to thicknessing or vice versa thanks to:
Simultaneous and electrical raising of the surfacing tables (optional on DR41).
Easy positioning of the safety guards that protect the shaft.
A single extractor hood for both surfacing and thicknessing.