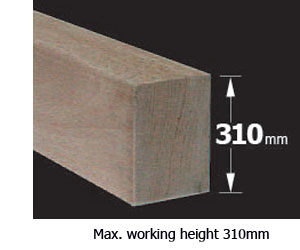 Built to withstand the harshest of environments these machines are real workhorses. The solid cast thicknessing table is raised on 4 lead screws which are located within the machine body to keep them clear of dust and shavings, thus reducing the risk of damage or wear.
The table has motorised rise and fall with a digital display for thickness. An inch button permits accurate setting to 0.1mm.
The machines are available with segmented infeed rollers, table rollers and a range of options to suit particular applications.