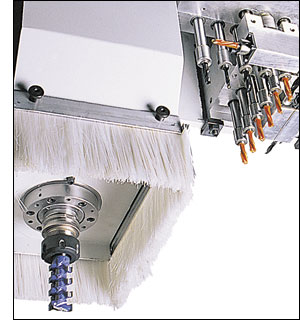 The Smart 30 machine is a pod and rail machine which has been constructed in a modular way, to allow for easy modification when bespoke or special equipment is required outside of the standard specifications.
In its most basic format the machine has the ability to face drill, horizontal drill (all 4 edges), groove, and rout and is ideal for both flat panel and joinery products.
With the addition of options such as 5 axis or aggregates the machine can easily manufacture stair parts or external doors and window profiles. The easy to use software Aspan, whilst extremely powerful and intuitive in its own right, will work alongside 3rd party software to ensure seamless programming either in the office or directly at the machine.